The Wine Spies | A partner WBOTD clients can trust
At Wine Buy of the Day (WBOTD), we select our partners critically, carefully and infrequently.  Our criteria demand great wines, at value pricing with great delivery and customer support.  We believe all our partners meet these standards so we can offer 'Just the Good Stuff.'  As a result, rarely do we add new options as the good ones are few and far between.  However, recently The Wine Spies reached out to us.  It quickly became apparent that The Wine Spies credo fit our criteria and we began recommending their offerings.
What Wine to buy Today?
WBOTD was founded to advise our customers what wine(s) to buy today?  While there are literally 100's of thousands of wines for sale.  Plus thousands of websites and retail stores.  So, the challenge is how best to assist our community select from the myriad of offerings. And most importantly, with the assuredness that each wine will be 'The Good Stuff.'  The answer is the intersection of quality, availability, and value.
Plus, we like to offer 80% of selections in the under $35 price range, with a focus on Domestic Red Varietals and Blends. So, how does Wine Spies fit in?
Quality | It's all about the Winemaker and the Juice
Good wine starts with good Juice.  Sometimes that means a winery with great vineyards.  Often today, it means sourcing the grapes from top vineyards that become available.  Couple that with a winemaker who is skilled and passionate, and you get good wine.  The good news is that today's market we are fortunate to have many great winemakers here in the States who have been mentored by the best.  And thanks to constant advancements in the viticultural process, the juice keeps getting better and availability expands.
The Wine Spies got this formula in 2007 and began growing their following since.  The winemakers and vintners understand that The Wine Spies only offers reputable quality products.  As a result, The Wine Spies gets access to the best sources.
Availability | Strike While the Iron is Hot!
Folks often taste a bottle of wine at a friend's home that they love and take a picture so they can buy some for themselves.  But too often, the wine is nowhere to be found.  Why?  Because their friend knows how to buy wine.  Either through relationships with local retailers or their favorite on-line venue, they know a good deal and scoop it up during the short window it's available.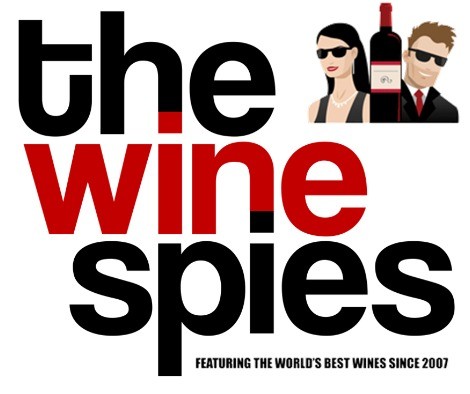 So, WBOTD lets the world know when some of the best under $35 deals become available.  And we seek out partners who have the same values.  And that's the essence of The Wine Spies.  Every day publishing a great new wine, at a super price, yet with limited availability.  Often these wines sell out in less than a day.   Sometimes lasting for up to a week.  But clearly, The Wine Spies offers are to be acted on with urgency if you don't want to miss the opportunity.
Amazing Value | It's not the Discount Percent
Let's say you tasted a wine that is available only to an e-mail list that takes years for you to get an allocation.  And then, the wine or one from the same winemaker is available for sale through one of WBOTD's partners. What is the value of being able to get the wine, albeit at near list price?
Or you see a wine on WBOTD that is $40 at your local retailer available for $20 and you wonder how did they do that?  Well often, our partners will purchase the balance of a winery's remaining stock to be able to offer a super value to our customers.   But to do that means having a quality reputation compatible with the winery's values.
So, The Wine Spies operates in both these domains.  Getting access to new releases, library wines, and vintage close-outs.  Bringing you special values that may be simply access or a special price.  But most importantly, always a quality offering that you will enjoy.
Patience | It takes time
Like any business, it takes time to build a quality reputation.  Why should you trust offerings from The Wine Spies?  Well, they have been tasting and evaluating the best of what the Wine World has to offer since 2007.  Their reviews are a blend of informative critique, entertaining anecdotes and pure excitement about the wine.
The only reviews you will see are the wines they offer.  So of course, the review is good.  More importantly, the wine is great and with Wine Spies, the value is always great too.  You can see all their reviews dating back to 2007 here:  
The Formula that works | the intersection of quality, availability, and value. 
If you are starting a wine collection, have a couple of hundred bottles or a serious cellar, you know the most important thing is that the wine tastes good.  Most of your purchases will be tasted 2-7 or more years down the road. You want to be darn sure that the bottle is great when you open it.
Will you remember what you paid?  Maybe…  Will you remember if you received the shipment in 2, 3 or 5 days?  Likely not.  But you will know that it was a great purchase when you enjoy the wine.
So, with our special partners, WBOTD assures a quality wine.  And we provide the information that informs the conditions for the best likelihood of enjoyment.  You know how long to cellar, what temperature to pour, and how long to decant once the bottle is opened.  Pour into a quality glass and you are ready for a great wine experience.
So, if you have not already done so, please explore The Wine Spies offerings.  Like WBOTD, every day brings a new wine that is a great value.  And you can be sure it will be "The Good Stuff."