What wines do you like to drink?  A lot of people will tell you what they think you should like.  Some friends will tell you they like Chardonnay.  Others will say they only drink Merlot.  What do you do?  Tune them all out.  Follow these Six Wine Truths and enjoy.
Exploring wines is a Lifetime Sport!
Focus on the occasion for which you are drinking and the bottle price range where you feel comfortable.  Set yourself a 'learning budget' and begin to explore.  And remember that drinking wine is a lifetime sport.  Like any sport, think about the level of proficiency to which you aspire.  Where you start will not be where you end up 3 or 30 years from now.
How should you go about the exploration process?  Keep it simple and fun.  If you want to collect labels of bottles that you like – go at it.  But that's not necessary. Writing down tasting notes… sure but other than I liked it – or not – what else would you say?  Here are six (6) simple truths to get started.
Six Wine Truths to learn what you like…
Truth #1:  Wine is about occasion, food and a good story.  Your selections will be very different for Picnics, Romantic Dinners and Cocktail parties.  Its ok to like 5 or 10 different types of wines from several regions – if you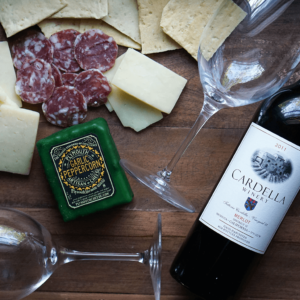 are open-minded, maybe a lot more.  And take the time to find out something about the winery, the winemaker or the local area where the wine was produced (appellation).  Wine tastes better when you understand the story behind it.
Truth #2:  Give yourself time – the journey is more fun and rewarding than the objective.  This is about years of enjoyment rather than trying to cram for a test after a few tastings.
Truth #3:  Try every type of wine experience you can – White, Rose, Red, Sparkling and Dessert as well as any region that meets your budget.  Don't get caught thinking you are predisposed to California Sauvignon Blanc or Chilean Reds.  The world of wine is vast, allow yourself to explore and learn.
Truth #4:  It's your taste – nobody else's.  And your tastes will change over time as your palate and pocketbook evolve.
Truth #5:  If you are just starting out, stay away from expensive regions and varietals.  If your wine buddy advises Red Burgundy or Napa Cabernet Sauvignon, think $35-75 per bottle just to get in the game.  Try instead whites such as Sauvignon Blanc from New Zealand or Albarino from Spain $10-15 / bottle; and reds from California including  Petite Sirah or Zinfandel – $14-$20 / bottle.
Truth #6:  Start with a few great wine producers
These winemakers always have quality, wide distribution and a range of price points.   They put out a good product reflective of the varietal and region.  Some recommendations to start:
Limit the variables to start.  After you know what you are beginning to like, then branch out to other winemakers, varietals and regions.  Follow these six wine truths and enjoy your wine journey.
I hope you enjoy our site and our daily wines.  Enjoy the journey.
"It's all about the wine experience"™